About Us
ARN GROUP Logistics
is the Azerbaijani company offering comprehensive logistics solutions that help you save time and make your business more efficient.
Our specialists always propose (suggest) you the best solutions for fast, reliable and cheap transportation of goods. Depending on customer requirements we can provide transport services of any type through qualified work of our specialists in the field of cargo transportation, shipment and warehouse logistics.
MISSION & STRATEGY
ARN GROUP's
vision is to be a leading committed Azerbaijani transportation and logistics company to the highest standards of ethics, Indisputable business reputation and financial strength, with dedication to top quality of services, supporting growth of clients and pioneering ideas.
ARN Group Logistics mission is to serve our stakeholders by:
•contributing to the growth of our customers by providing high quality products and services tailored to our customers' needs;
• employing, training and nurturing the competent and devoted personnel;
• maintaining strong financial position;
• committing to transparent and prudent conduct of business.
In our work, we adhere to the highest standards (and practice) of quality of logistics services that meet the highest standards of international transportation. By carrying out freight transportation, our logistics company constantly monitors the entire process of delivery of cargo from the sender to the recipient during the entire transportation process. Our specialists have a lot of experience in their business and know all the intricacies of their work, so that our transport company always withstands delivery deadlines and guarantees the complete safety of any kind of cargo.
Services
ARN GROUP provides a cost-effective and productivity Logistics service to our Partners.
Supply Chain
Supply Chain Services
The team behind your business
ARN Group - Supply Chain Services is a Azerbaijani value-added reseller of procurement and data collection solutions. As experts in data collection alternative solution, we work to provide knowledgeable sales and information technology expertise, lending knowledge to the industry and staying abreast of the latest technology trends. Our customer relationships are built on understanding business needs and applying appropriate technology-incorporating spare parts, raw materials, rugged production equipment and related Industry technologies. We also provide consulting, project management, training, deployment, technical support, repair, and depot services to the warehousing, logistics, manufacturing, and distribution organizations we work with.
"We settle your business"
With that singular focus, we partner with businesses to streamline management, improve accuracy and increase productivity. And we do it as a team.
Where we Operate
Where we Operate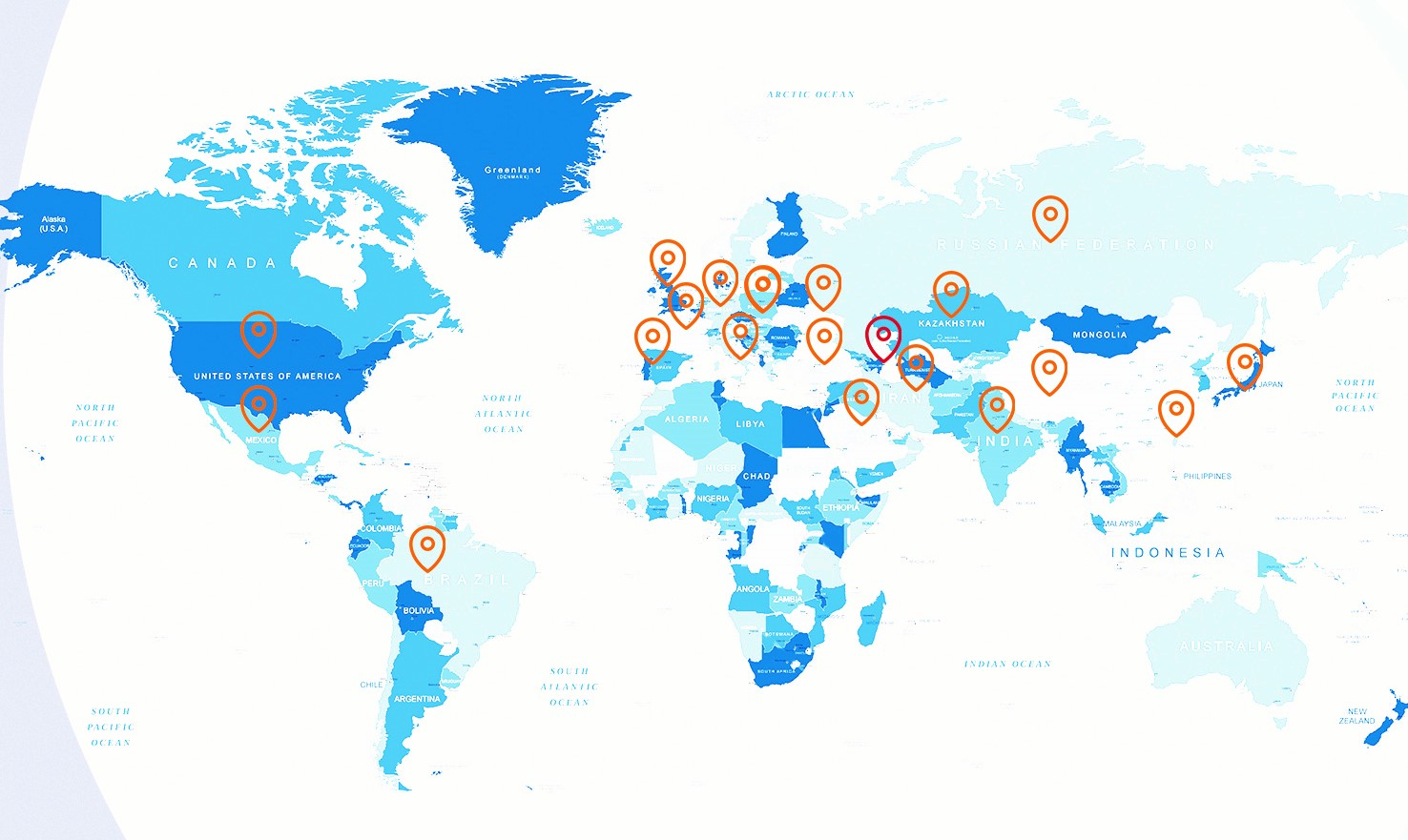 Europe
Russia • Ukraine • France • Spain • Germany • Czech • Poland • Italy • United Kingdom • Belarus • Kazakhistan • Greece • Austria • Niderland • Turkey
Asia
Azerbaijan • Georgia • Iran • Iraq • United Arab Emirates • Uzbekistan • Turkmenistan • Tajikistan • South-Korea • China • Taiwan • Filippines • Japan • Singapure • Saudia Arabia • India
CAREER
ARN GROUP is a relatively young company.
Each team member makes ARN GROUP one of the largest, financially developed institutions in the region and one of the best employers in the country.
We will support you at every stage of building a long-term career. At all levels of various sectors, we provide an excellent working environment with opportunities for development. In addition to a number of advantages and social benefits - competitive salaries, annual bonuses, preferential packages, life- sessions coaching, travel, we offer our employees exceptional training opportunities, such as studying abroad, participating in various events and professional certification.
If you are interested in joining us, apply online.
We are always looking for new talents. Send your CV to hr@arngroup.az . We will contact you when a vacancy matching your qualifications appears.
Regards, ARN GROUP Team
Contact Us
Our logistics professionals advise and manage each shipment in order to guarantee a high level of service quality for our Partners. If you have any questions or comments, please contact us 24/7.
Contact
+994 55 470 77 07
+994 12 480 18 22
info@arngroup.az
sales@arngroup.az
Address
Company address
Fuad Ibrahimbayov 19/21
AZ1065, Baku, Azerbaijan